We Design Reliable Solutions
Introducing a portable hybrid power plant with intelligent controls that delivers reliable energy to any site anywhere in the world, regardless of power grid accessibility.

Zero-glitch Power Module™
It's time to move on from last century's technology and abandon inefficient lead-acid batteries. Step into the future and keep the power flowing with a Zero-Glitch Power Module! Click the button below to learn how you can get one for your backup power needs.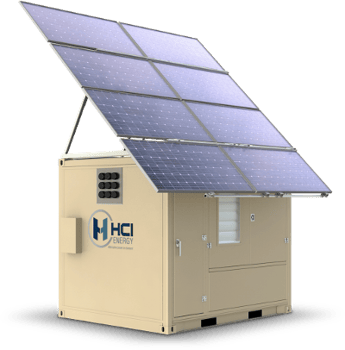 Hybrid Power Shelter™
Don't be afraid of the dark anymore with the Hybrid Power Shelter! When the power grid fails, the Hybrid Power Shelter is ready to provide uninterrupted electricity. Click the button below and find out HCI can provide you with infinite backup power!