Any Power Input — Multiple Outputs
HCI's ZPM is included in every HCI Hybrid Power Shelter and also available as stand-alone back-up power.
Smart, battery-first technology.

No transfer switch – no single point of failure

Orchestrates and prioritizes energy sources

Autonomous operation




Operational visibility and control including monitoring of individual loads/tenants

Remote diagnostics, trouble shooting and upgrades - Learn more
Product Specifications
The Zero-Glitch Power Module (ZPMTM) gives users the most advanced power backup yet. If you have crucial systems that require uninterrupted electricity flow, the ZPMTM provides rock-solid lithium-ion energy storage to keep you going. Other backup power supplies require constant checking and maintenance usually in person. They also generally run on antiquated lead-acid batteries. The ZPMTM does the power management for you! And on the rare occasions you do have to check on its operation you can do so remotely. Best of all, with lithium-ion energy storage, you get superior discharge and efficiency at 4 to 5x the lifespan!
Autonomous Intelligent Control System: Pulls power from energy sources, such as wind, solar, local generation, and the power grid. The ZPMTM manages them to maintain the optimal state of charge and does so with no user input!
Bi-directional Power Converter: Inverter/rectifier with N+1 or N+2 redundancy for superior outage protection.
Remote Controls and Remote Analytics: Provides remote up-to-the-second monitoring. A comprehensive and intuitive graphical view of the system configuration status and historical performance lets you see how the system is performing. Learn more
Ditch Lead-Acid Batteries and Embrace the Power of Lithium-Ion
The ZPM is the heart of HCI Energy's Hybrid Power technology.
HCI's ZPMTM uses lithium-ion energy storage to provide the most reliable, seamless power backup available. Why are lithium-ion energy storage devices superior to old UPS systems with lead-acid batteries? HCI's downloadable guide gives you the answers you're looking for! Get detailed explanations about the cycle life, depth of discharge, efficiency, charge rate, and overall cost of use. Click the button below to get all the details!
Reliable, Seamless, Cost-effective Backup Power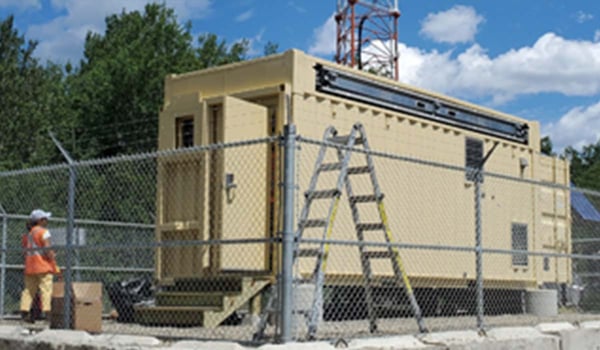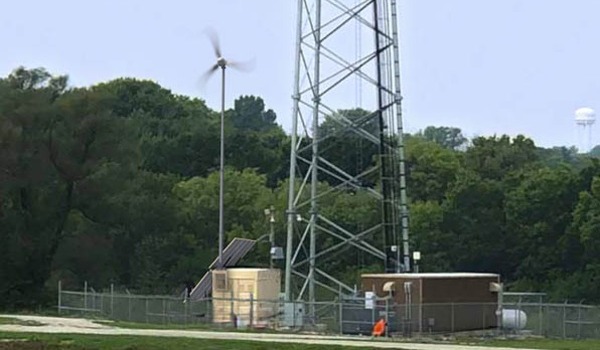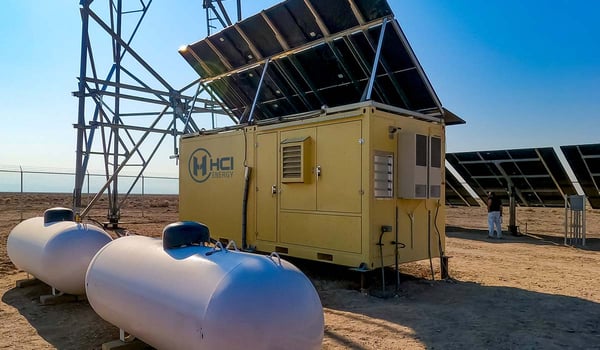 Long Lasting Power
Long Lasting Power

Lithium-Ion Storage
Lithium-Ion Storage

Prioritizes Energy Sources
Prioritizes Energy Sources

Autonomous Operation
Autonomous Operation

No Need for Transfer Switch
No Need for Transfer Switch

Remote Control
Remote Control
Intuitive Analytics
Intuitive Analytics

N+1 or N+2 Redundancy
N+1 or N+2 Redundancy

Ecologically Friendly
Ecologically Friendly
Experience This Machine In Action
"Our success is largely due to HCI and the brilliant team of engineers who have created this amazing product."
What's the best battery to maintain your systems?
As technology has advanced, so have batteries evolved — resulting in newer, modern options to provide you power.
If you're still relying on lead-acid batteries to carry you through a power outage, it's time to embrace the future with lithium-ion! Lithium-ion energy storage is at the heart of HCI's Zero-Glitch Power Module for short. Why get rid of your old UPS system with lead-acid batteries? Compare benefits and impacts for both battery backup options.